So I recently discovered two VERY awesome duct tape finds: Tie Dye and Plaid duct tape! The only downside is that they're 10 yards (as opposed to 20) for the same price as plain colored duct tape :(






2 flower pens that are made from the tie dye duct tape.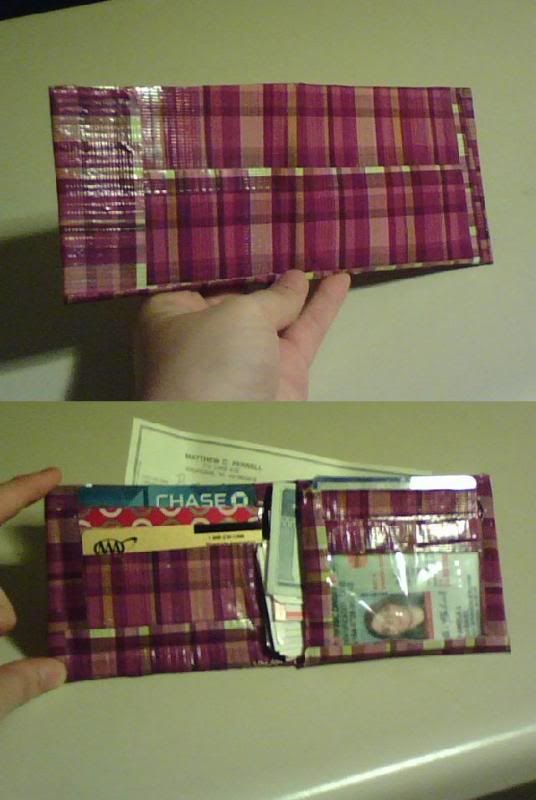 The color of this wallet is actually just a TAD brighter, but I have a bad camera phone, so this is the quality you get. I'm also having trouble finding a picture of it online :(

Hope you guys are as excited as I am!